netGALAXY Studios adopts the latest tools and technologies for developing interesting mobile apps across various industry verticals. We build applications for small, medium, and enterprise companies with our extensive experience in handling different mobile platforms like the Android and iPhone platform. The mobile team at netGALAXY Studios focuses on custom app development using proven methods and the latest technology. We deliver the projects on time at affordable prices with the most awesome quality.
Building an innovative mobile app takes the right team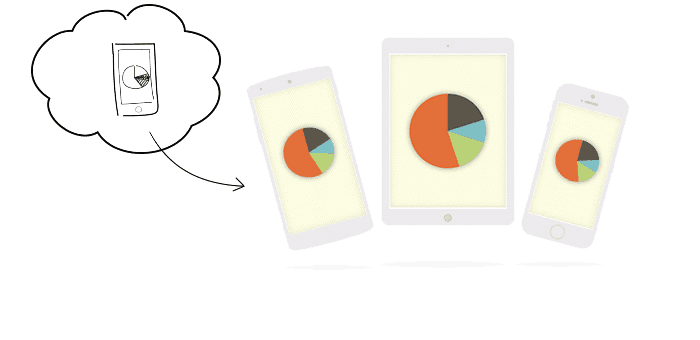 netGALAXY Studios has years of end-to-end mobile app development experience in building highly innovative mobile apps that are first to market. We know how to do the hard stuff while completing the mobile app project on time and on budget.
netGALAXY Studios' mobile app development team members are engineers with deep technical leadership and back-end system integration experience. They created our mobile app development methodology that helps meet our deadlines while avoiding excessive revisions.
Mobile application development is our primary company focus where we have contributed 100+ creative applications for companies across the globe. We are continuously innovating to build customized applications that serve the purpose while establishing a good reputation with our clients. Choose us for building all of your mobile apps with quality and convincing creativity.
What sets netGALAXY Studios apart.
Seasoned development experts – Our engineers typically have over 10 years of experience creating enterprise and mobile software for a wide range of industries and technical platforms.
High yield mobile app development methodology – We have adopted the results-oriented Agile software development methodology to the mobile app development process. We emphasize transparency, universal code review and concurrent testing that results in superior quality and lower overall project costs.
Multi-discipline collaboration – From experience, we know a collaborative approach is essential to developing breakthrough mobile apps that matter in the market. We can work independently as a self-managed team or jointly with your team as co-developers.
How we can work together.
netGALAXY Studios teams with:
Strategy and design agencies
Corporate branding, design and marketing teams
In-house software developers and QA professionals
IT infrastructure teams
From mockup to market.
Getting mobile development right is hard. Our team at netGALAXY Studios has brought products from idea to app store and beyond. Crucially, we know the app stores inside and out having built, launched, and just plain built things in our little nerdery. Thousands of downloads? Yes. Tuning app store descriptions to optimize downloads? Been there. Managing star ratings? Yup. Not stopping until we get an app featured? You're darn right!