Virtual Reality (VR) technology has played an active role primarily in the entertainment, gaming, aerospace and military industries for many years but has recently blown up the newsrooms.  According to Google, searches for VR have increased 4 times since just last year (Source: Think with Google). So why is VR the new big thing? For one, VR technology has seen quite a few advancements in recent years  with graphic display, sensory interactions and complex audio. On top of that, it has also become more affordable to experience VR thanks to companies like Google who have made very inexpensive viewers that utilize mobile applications on smartphone devices.
Virtual reality is based around digital communication with sensory devices. Take a look at a few of the different aspects of this technology that are being tested:
Motion Tracking

Haptic and Force Feedback

Depth Cameras

Eye Position Tracking

EGG Sensors (detecting electrical activity in the brain)

Mixed Reality (seeing the virtual world without blocking view of the real world)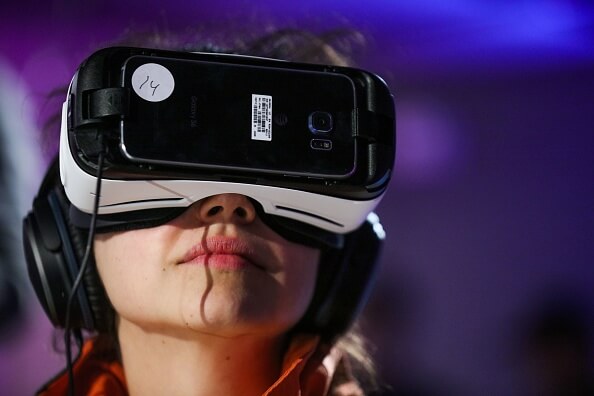 Due to the virtually limitless possibilities of the technology and the widespread intrigue, the global VR market is expected to reach $120 billion by 2020. (Source: Complete Gate). VR experiences have only just started interacting with mobile devices via mobile apps and we believe that VR will find its way even more into the mobile space as time goes by. It is our goal at netGALAXY Studios to stay ahead of the game by adapting our current technologies to interact with these new technologies.
Google Cardboard
This disposable fold-up virtual reality headset is powered by a smartphone. Unlike the stand-alone viewers available at the time of its release in 2014, Cardboard made virtual reality incredible accessible to the general public.
Google Daydream
Coming Fall 2016. A platform for increased length and quality of VR experience that will run on Daydream-ready devices and interact with hardware devices such as a remote.
Doing it Well
The Disney Movies VR app allows users to step into Disney movie themed worlds and interact with characters.
Check it out!
A Hiking boot company used virtual reality to create an immersive experience that introduced their new hiking boots for visitors at a trade show. 
Watch the demo video