Before your idea gets into hands, there are countless decisions that have to be made. The best way to make them is together.

From the first napkin sketch to the last iteration, we will guide you step-by-step through the process of solving your business challenges and creating experiences that will amaze your audience.

Where to start when building an app.
Creating an app can be a confusing process. Let us show you how we take your idea from concept to reality.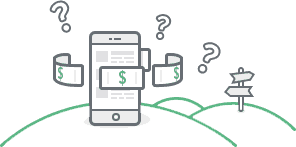 Understanding the costs to build an app.
The path to making an app is paved with uncertainty. Money is no exception. We'll provide clarity on everyone's favorite topic.

"Our experience with Net Galaxy has been phenomenal. Net Galaxy really cares about explaining new processes thoroughly and answers all of your questions. Larry is very knowledgeable and goes the extra mile in helping you understand the process. I would highly recommend this company to any start up company."
"Larry and his team are among the brightest App and Web development professionals you'll ever meet. They listen well then come up with solutions that meet your requirements. Best of all is they stick with you until all issues have been resolved and you get the results you want. Larry has done two individual websites for my company and the latest rocks! I am more than pleased to recommend Larry and netGALAXY Studios."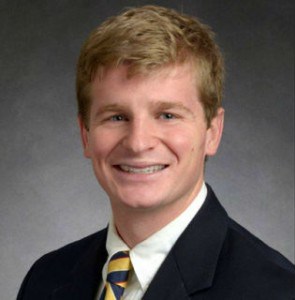 "I am thoroughly impressed by the products and service provided by the netGALAXY team. They delivered an unblemished mobile application and walked me through the entire process. The team also developed the application with an innovate approach to mobile application architecture and functionality while keeping the user in mind which I find extremely valuable. I would work with them again without question."
"The site looks great live! Thanks very much for everything you guys have done to make the website the way that it is. It is absolutely beautiful! Crisp… Clean.. just how I wanted it to be. I am very pleased."
When it comes to our advice we're proud to say we're different. We offer something a little more special.
January 2017
netGALAXY Studios is a proud associate member of the Greater Charleston Restaurant Association. Download the app or visit GCRA for more information about Charleston Restaurant Week!
December 2016
Last Friday, our development team released the Every Life Matters Alert app for iOS devices. The Every Life Matters Alert (or ELMA) app is a new (free) [...]
Today in mobile marketing – Samsung scores unanimous Supreme Court win over Apple; Not 'As Seen on TV': Snuggie maker sues Amazon.com; Instagram will soon let you like comments — or even turn them off completely; Harman's first bet after Samsung deal is car dashboard projector.