AR: The Future of Local and Real-Time Information
Augmented Reality is the future of local and real-time information. If you're unfamiliar with the technology, think of a street racing video game with a display of your real-time speed and location on the track–and now think of that information being displayed in the real world and in your current frame of view as you walk or drive. Cool, right?
As a definition, augmented reality is the technology that superimposes digital information over the real world, in real time and perspective. Using a viewer–or a camera from a smartphone–augmented reality provides an experience with digital objects that is closer to the reality than even virtual reality. Here's a few ways we think this technology can really work for businesses in today's market:
Local information such as business hours, menu, contact information appears on buildings

Artist video interview appears on a piece of artwork

Scavenger hunt with digital clues that appear in a specific geographic range.

Product video appears on a poster or magazine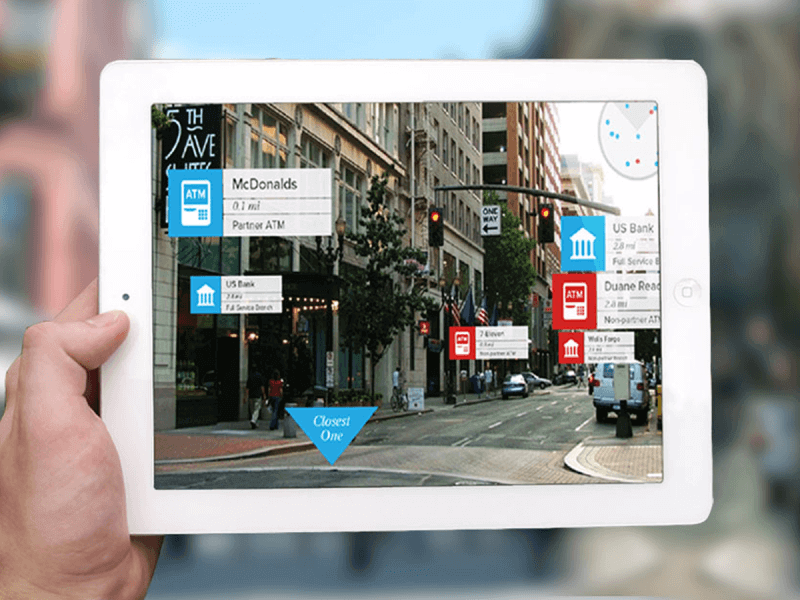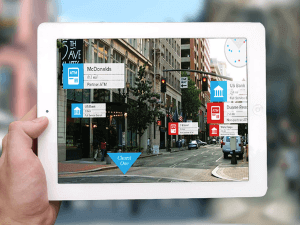 The release of the Pokemon Go app in July 2016, resulted in an awakening for many business owners and technology companies to the potential of augmented reality. We look forward to integrating this technology into our current platforms in order to create more robust mobile experience for our clients. We hope you jump on board with us! Check out the video below to learn more about augmented reality and find out why it's about to change our world!
Doing it Well
Catch Pokemon, developed by Niantic Studios, as you walk around the real world with the smartphone device. 
Click for More Info
Visualize your current space with digital versions of real products. 
Check it out!
The Disney Color and Play app brings coloring to life! Users can view a page through the app and see the animated character come off the page.  
Check it out!