Larry Collett is the President & CEO of netGALAXY Studios, a mobile technology company headquartered in Charleston, SC. netGALAXY Studios provides mobile app development, responsive website design and  search engine optimization services geared toward mobile.
Collett is responsible for the overall strategy and operations of netGALAXY Studios. Collett started netGALAXY Studios as a web design company in 1996 out of his home office in Hilton Head, South Carolina while working for a retail chain. As business continued to increase, Collett expanded his business strategy to web hosting and application development with clients such as Ford and the United States Air Force.
Collett, after a few years moved to Charleston, South Carolina in November 2003 with a short stop in Charlotte, North Carolina. He began working for the Evening Post Publishing Company (The Post and Courier) as the Web Production Manager. During his time there, he created an internet division for the company and helped start Charleston.net which was in its infancy with less than 30 – 50 pages (site archive: http://bit.ly/bFBUOx), but quickly became the largest news and information web site in the Lowcountry.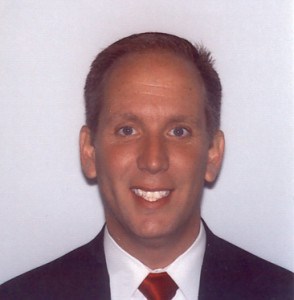 After 4+ years at the helm of Charleston.net, Collett was recruited by Media General, Inc. to be the Interactive Media Director for WCBD-TV 2 (www.counton2.com), an NBC affiliate located at the foot of the Arthur Ravenel Jr. Bridge in Mount Pleasant, South Carolina. Collett, after spending 3 months creating a strategic plan, launched a new CountOn2.com in January 2007 with less than 23,000 unique visitors per month. Last place in the market for media web sites, Counton2.com quickly became the number two web site behind his previous web site, Charleston.net. Focused on growing audience reach, Collett utilized the same techniques used to make Charleston.net number one in the market at WCBD-TV 2 by delivering what the audience wanted, "If you do not deliver the information that your audience wants, they will go somewhere else to get it", says Collett.
Collett, growing in the ranks within the company, quickly became the Regional Interactive Media Director for the NBC affiliate web sites in Charleston, South Carolina (WCBD-TV 2) and Savannah, Georgia (WSAV-TV 3) before advancing to the Regional Interactive Sales Manager position in the final months of his tenure with Media General, Inc..
Deciding in 2010 that it was time to focus his attention full time to his number one passion, netGALAXY Studios, Collett left Media General, Inc. in July 2010 to manage the day-to-day operations of netGALAXY Studios. With clients ranging from Berkshire Hathaway, iHeartMedia, Charleston Police Department and many others in between, netGALAXY Studios continues to be a leader in mobile technology.
Larry is married to Summerville native, Rebecca Collett, who is a news anchor / investigative reporter at WCBD-TV 2 (NBC). Larry and Becky have one child named Naaman who was born in May 2015. Outside of netGALAXY Studios, Collett is a licensed Realtor® and stakeholder in various other companies. Larry is passionate about community involvement and serves on multiple boards and committees for various organizations in the area; look for his updates on twitter @LarryCollett.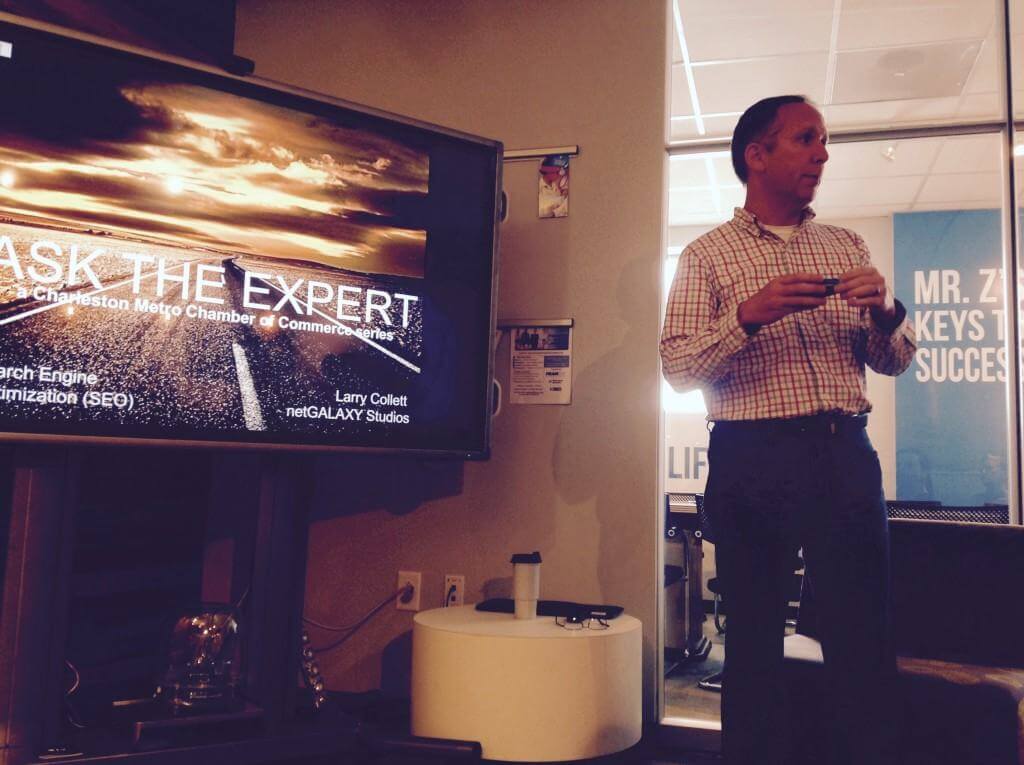 Chair – Small Business Council | Charleston Metro Chamber of Commerce
Member – Board of Directors | Charleston Metro Chamber of Commerce
Member – Executive Committee | Charleston Metro Chamber of Commerce
Expert – Harbor Entreprenuer Center
Chair – Small Business Council | Charleston Metro Chamber of Commerce
Member – Board of Directors | Charleston Metro Chamber of Commerce
Expert – Harbor Entrepreneur Center
Chair – Small Business Council | Charleston Metro Chamber of Commerce
Member – Board of Directors | Charleston Metro Chamber of Commerce
Speaker – Entrepreneurship Class | Charleston Southern University
Member – Entrepreneurial Council | Charleston Metro Chamber of Commerce
Instructor – Charleston Code Camp | Charleston Digital Corridor
Member – Board of Directors | Charleston Metro Chamber of Commerce