View, manage, and create conversations. All this in an interface that's intuitive for your users.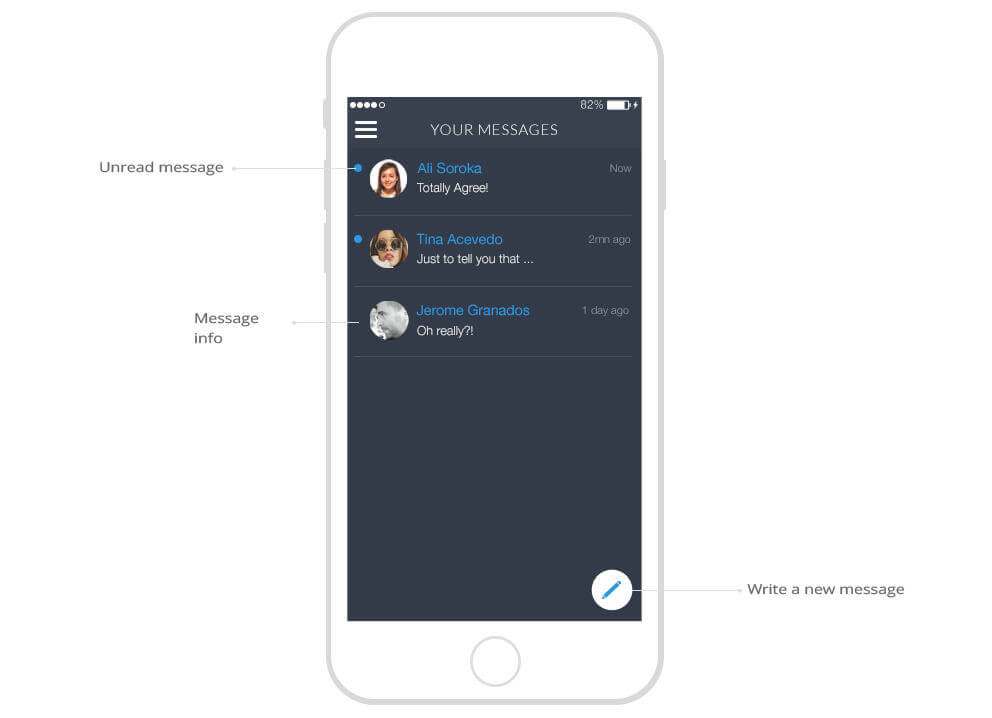 Conversation Between Two Users
A personalized conversation interface that respects the look and feel of your app.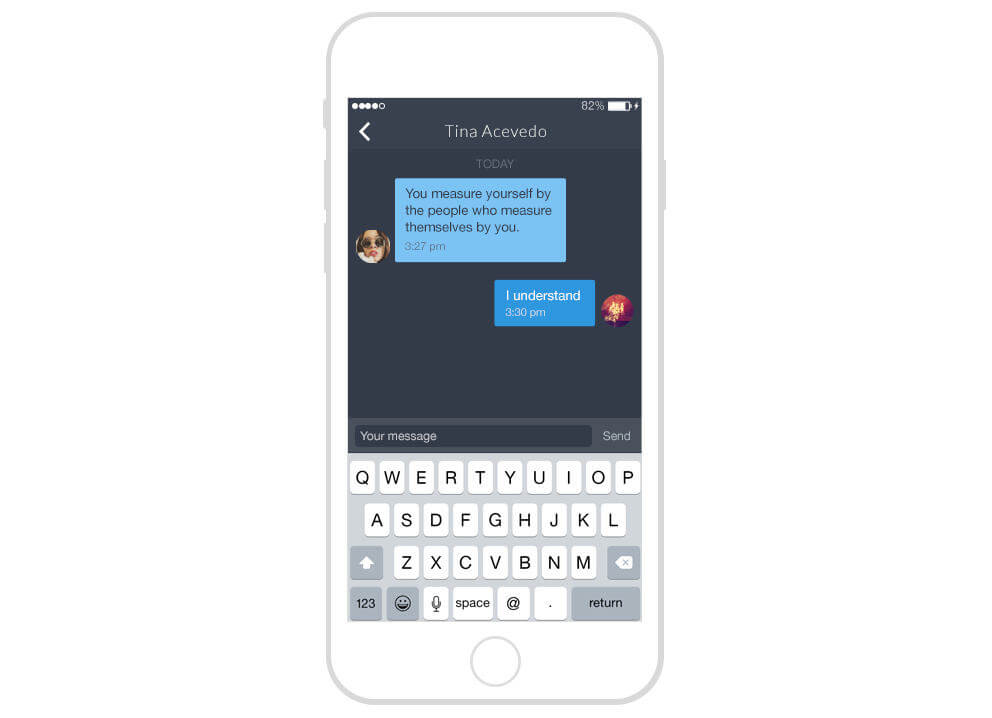 Give your users the option to choose whether or not they want others to have the ability to contact them.