Manage Your Own Campaigns
Manage your splashscreens and ad banners. Create your campaigns by selecting your criteria: dates, clicks, etc. Select one or more platforms for distributing your campaigns: iOS and/or Android.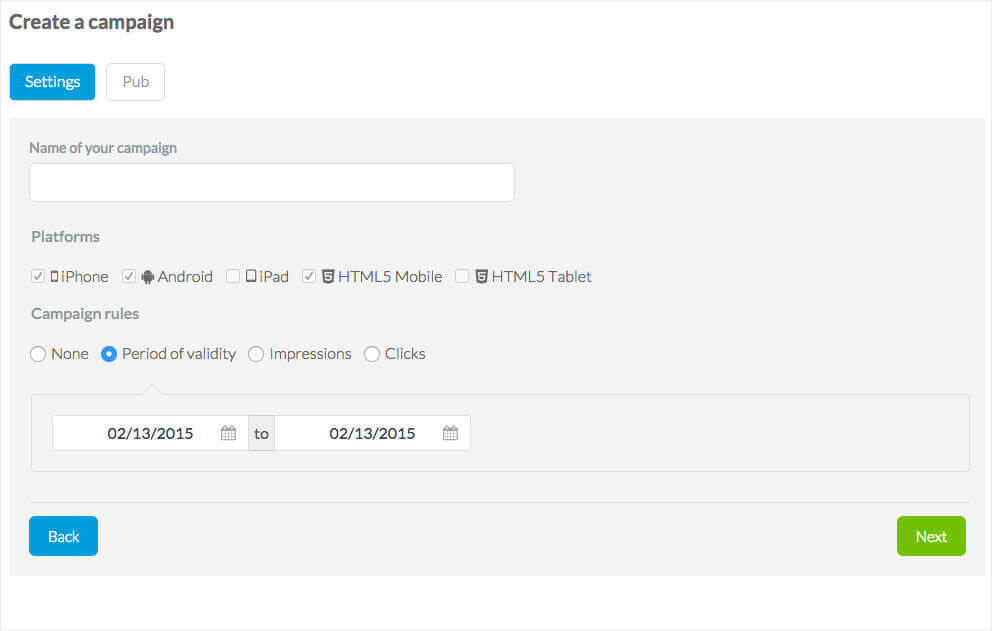 Precise Targeting by Device
All screens are not the same size, and your ads need to be correctly sized to be perfect. Our App Builder gives you the flexibility to always send beautiful advertisements.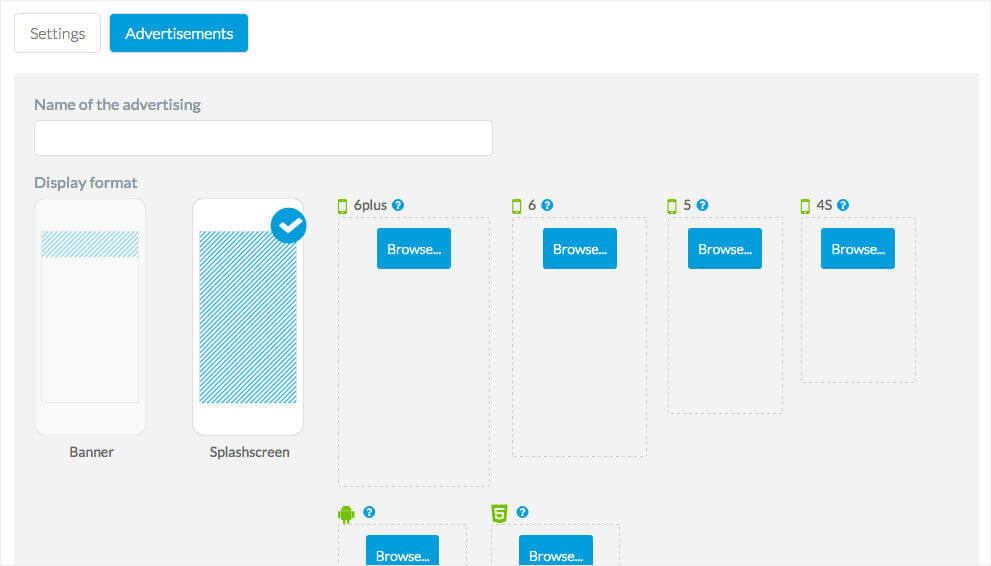 The interstitials will be displayed at the launch of the app and in the background. The banners are offered in the lists of article, videos, photos, sound and in detail in the associated elements.